Here are a couple of words about me
Hi! friends and family call me Sammy but my full name is: Sammy Davis Jr. Magic Sunset Smartness. Phew, hopefully I managed to rememeber everything.
I'm a Bearded Collie known affectionately as the Beardie or like in a movie the Shaggy Dog. I'm a very optimistic and charming dog, who bounces through life with a forever wagging tail and joy in heart. Probably I may be a hippie.
These 3 words describe me best:
Love
Love to be loved and love to love.
Peace
It's not a piece of cake.
Rock'n'roll
 To be a rock and not to roll.
Some Matrimonial Information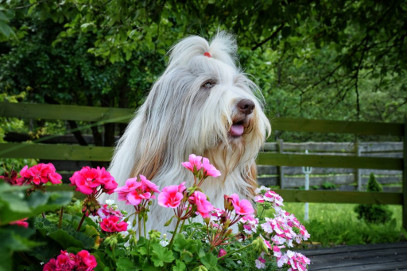 Name: Magic Sunset Smartness (FCI)  Breed: Bearded Collie FCI 271  Color/sex: Brown/male  Date of birth: 25 October 2014  Parents: Caffe Late Old Tapis  (father), Howkeye Belle Smartness (FCI) (mother)  Titles: Polish Junior Champion
My Social Life